09 Dec

Blue Hour Tequila Tasting 12/10 at Noon

Join us Saturday 12/10 at Noon to experience Blue Hour Tequila and La Hora Azul!  Blue Hour Tequila offers Blanco, Reposado, and Anejo Tequila crafted in the Volcan Tequila highlands and honed by over 100 unbroken years of tradition by master blenders who are committed to the land and the families that have farmed it for generations as they are to bringing the absolute best tequila to their rapidly growing base of discerning fans.

It's not very often that a new-to-the-US Tequila causes us to stop and take notice.  Find out why Blue Hour has been hailed as one of the most exciting Spirit releases of the last decade.  Don't know a lot about tequila?  This is a great opportunity to learn from an expert.  From the intricacies of farming Agave to the careful selection, barreling, and blending of the finished spirit, it truly takes a heritage of masters to create a tequila of this depth and elegance.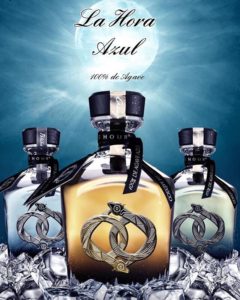 Further, I want to know what the hell they're talking about when they say it's "From the Center of the Moon!"  I can't wait!