18 Nov

Bourbon, Dessert Wines, and Pecan Pie 11/19 at Noon

Dine With the King! Or at least join us for this special opportunity to have pie with one. Darnell Jones is a native Nashvillian returned home in recent years from a fine dining career that kicked off in the 1970s The Brass Rail Stables at the height of tableside flambé, when you were bound to see one of the 5 mother sauces on your gold-rimmed plate, restaurants were crewed by professionals, and no dinner date was complete without Bananas Foster. Old-line fine dining here in Nashville was permanently resigned to fond memory when Mr. and Mrs. Fu closed the beloved Parco Cafe that surreally occupied the time-capsule space of the Captain's Table in Printers Alley, but Chef Darnell still brings his classic Continental expertise to events with the fabulous Patricia Lee through their company, Dine With the King. In an interview with the Tennessean, Chef Darnell is quoted as saying, "I have a tendency to bake pies." Whatever this tendency, I'd call it something more like Divine Inspiration. His creations are utterly delectable and impossibly perfect. His favorite pies are all permutations of Pecan, up to and including Bacon Chocolate Pecan Pie and a heavenly Bourbon Pecan. I have never had a better pie, and everyone with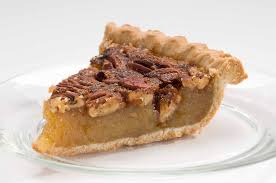 whom I've shared one says the same. It's the precise chemistry and measured patience of baking executed perfectly every time, and it's most definitely that other thing– the same thing that made Parco Cafe special and I suspect what makes the Chicken Salad at Goozy so delicious. It's love and joy and passion for spreading it. Darnell and Patricia are both shining lights, and between the pie and the dessert wines and the Buffalo Trace Distillery Barrel Selection we plan to pair with it, Saturday afternoon should be some fun party.