12 Nov

Meyer Family Cellars with the Only Matt Meyer 11/14

This Monday night at 5:30, the one and only Matt Meyer will be in store to tell us a little more about what goes into producing some of the all time greats of California. Anyone who was lucky enough to behold the bold and supple gorgeousness of the magnum of Bonny's Vineyard Cabernet Sauvignon at L'Ete du Vin this year won't have to ask twice. Meyer Family Cellars consistently bottles pitch-perfect Napa structure, ripe fruit, and chocolatey goodness in a family of wines that includes bottomlessly complex Syrahs, the Perfect Chardonnay, and of course the legendary Bonny's Vineyard Cab.

Meyer Family's original vintner, Justin Meyer, married and co-founded Napa's original cult winery, Silver Oak Cellars, with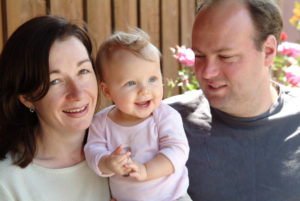 Bonny in the early 1970's after being led out of religious orders by love of the vine and his bride to be. Justin and Bonny ran the operation as a family, sharing their success with everyone who was a part of the process, and in 1987 the Meyers introduced Meyer Family Cellars to return to the mom-and-pop spirit of devotion and family that built an icon.
Matt and his wife, winemaker Karen Meyer, spend most of their time in the cellar and in the vineyards, so we are always honored that Matt takes the time to talk and taste with Wine Shoppe guests when he visits town.