25 Oct

Ole Smokey Moonshine Tasting 10/29 at Noon

You know you want to! The new-classic stalwart of Every Honky Tonk on Earth, Ole Smokey Moonshine debuts its fall and winter shades, Pumpkin Pie and Shine Nog. I am a shameless lover of eggnog and all things nog flavored. I can't even keep the stuff in the house or I'll drink the whole carton. And don't try to slip in that boiled custard jive on me. You ever see boiled custard flavored moonshine? There's a reason for that . . .

It's a Tennessee product that became the state's first legal moonshine and proudly upholds the standards set forth by a state legislative a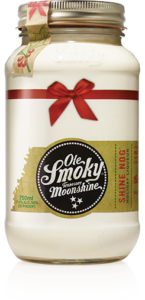 ct to protect the real heritage of traditional moonshining in the East Tennessee mountains. Come on down and immerse yourself in the history with guest 'shiner Matt as we taste them all from the original to the most outrageous flavors available.