17 Mar

Tasting 3/17: The [Mystical] Iberian Peninsula, 5:30-7

We'll also be tasting some beautiful Sherry and Red Douro and Alentejo wine tonight, but first, here are a few things I don't normally associate with Vinho Verde:

In Dante's Divine Comedy, the river Lethe flows from the Earthly Paradise at the top of the mountain of Purgatory down into the bowels of hell where it pools around the devil himself and turns to ice. The Lethe was one of the five rivers of the ancient Greek world of the dead and shared a name with the goddess of forgetfulness and oblivion. Having washed in its waters, a soul's memory of all earthly sin and strife would be removed allowing it to pass on to the paradise of Elysium on the Lethe's opposite shore.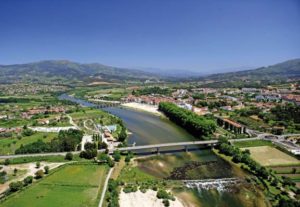 Since the latter days of the Roman empire, the River Lima has been associated with the mythical river Lethe. Legend told that the Lima had the same power of oblivion over anyone who dipped in even a toe. And that, of course, brings us back to wine.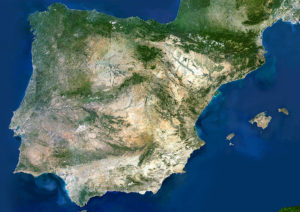 Originating in Galicia at the top of Talarino Mountain and flowing down almost 1000 meters into hell's polar opposite, northern Portugal, the River Lima here runs beside the Paço do Cardido vineyard where Loureiro grapes for Joao Portugal Ramos Vinho Verde are grown. Perhaps the dangerous drinkability of JP Ramos Vinho Verde can be attributed to the mystical powers of the river. Vinho Verde is Portugal's largest production DOC, but it is here along the rocky banks of the Lima that the most complex and elegant Vinhos Verde are grown.
Joao Portugal Ramos Vinho Verde, $10.99
The rolling plains of Alentejo that now host the red grapes fetching Portugal's highest price per hectare were once an endless sea of cereal grains and was better known for producing cork than wine. In the last 20 years, as winemaking modernized, Alentejo has been recognized as an important wine region. Ramos Reserva Tinto is a three grape blend of Trincadeira, Aragónez, and Syrah from 25 year old vines grown in schist and loam. It is fermented in stainless steel tanks at ambient temperature, racked, and aged without oak. Despite the region's struggle to maintain balance in the wines as the climate has grown warmer in the last decade, the alcohol tops out at 14% and shows spices and herbal notes among the bright red fruits underscored by pleasantly robust tannins.
Joao Portugal Ramos Red Reserva 2013, $14.99
Duorum Colheita is a blend of Touriga Nacional, Touriga Franca, and Tinta Roriz selected from two DOC Douro vineyards at two distinctly different altitutes– 495 feet and 1,650 feet. It is fermented in steel and aged in oak barrels for 12 months. Notes of mocha, tar, and violets working with cherry toward a harmonious and lingering finish make this Colheita beautifully typical of the Douro DOC.
Duorum Colheita Tinto 2013, $23.99
We will also be tasting, experiencing really, two gorgeous Sherries from Bodegas Emilio Hidalgo. With a certain trendy eatery and bar bringing sexy back in the form of a few very affordable and refreshing sherry selections (by the glass, even!), this is a great time to come find out what Sherry/Jerez is and what it's for so you can impress the hell out of your next date.