07 Apr

Tasting 4/12/17: Letherbee Distillers, Chicago's Truly Independent Spirit Artisans from 5-7 PM

There's a perfect gin for all seasons, and the one we're featuring tonight was born of a Chicago moonshine cult obsession that Brenton Engel was cooking in his basement for a growing loyal following in 2007. Even though Letherbee Gin, Letherbee Seasonal Gin Releases (they sell out in days), Fernet, Barrel Aged Absinthe, and Besk (the story of Letherbee Besk alone is worth the price of admission, which is free as always anyhow), are now in demand all over Europe and the United States in particular pockets of good taste, the company is still completely independent of any outside influence. It's still just Brenton the Moonshiner and his Merry Band of Bartenders calling the shots (heh) and running the show from start to finish.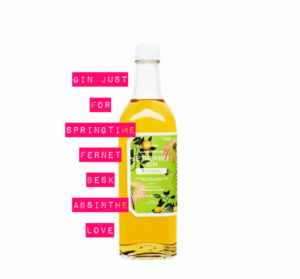 Independence is the heart and soul of The Wine Shoppe, so we are deeply honored to showcase these beautiful spirits from the independent heart and soul of Letherbee!
Check out this Food Republic interview with Letherbee Distiller Brenton Engel from 2014 about the history and future of Letherbee and his take on hardcore punk rock entrepreneurship.