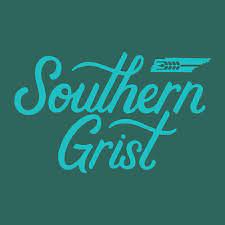 27 Jun

Beer Tasting with Southern Grist Brewing Co.

Join us Wednesday evening as we sample some great brews from Nashville's own Southern Grist Brewing Co.

Kevin Antoon, Jamie Lee, and Jared Welch met in the corporate world. Their weekends spent homebrewing quickly evolved when they shed their business attire and decided to go all in, opening a 430 square foot brewery in East Nashville. The doors opened in February of 2016 staffed by the three founders and their wives.  Expanding rapidly, on their Two-Year Anniversary, they opened a second taproom and 9,900 square foot production space in The Nations neighborhood, allowing for a massive production increase in just two years.  Today, Southern Grist boast over 20 employees on their team and over 600 unique beers in their portfolio!

The crew at Southern Grist are known for CREATIVITY ON TAP.  They are boundary-pushers, constantly evolving what beer is and what it can taste like. Their ingredients aren't always Reinheitsgebot-approved but that's okay. We like it that way. We think you will too!