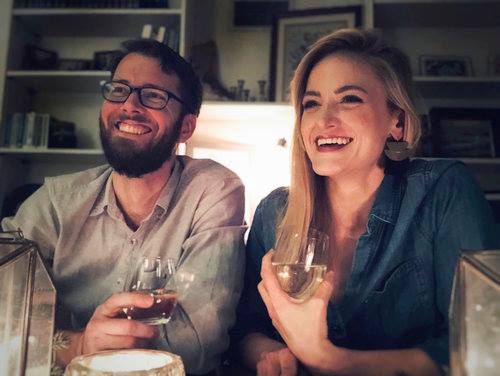 15 Feb

Brightwood Craft Cider Tasting

Brandon Cline and Katherine Vance, Brightwood's founders and cider makers, met in Virginia almost a decade ago, and have been cooking, fermenting, and creating together ever since. Katherine was born and raised outside of Chattanooga, TN. Brandon hails all the way from the California coast. After moving to Nashville in 2015, they soon found themselves experimenting and making small batches of cider in the basement of their little rental home on Brightwood Avenue. At first, they just had a couple of buckets bubbling away. They knew it was getting serious, though, when they had almost sixty batches going at once — determined to find the best blend of apples and the most compatible yeast strains.
Fast forward four years, and we are now excited to be help launch Brightwood Craft Cider in Nashville. Brandon and Katherine have worked hard on a recipe and we think you're going to love! Their flagship cider celebrates Tennessee and the Southeast. Down the Way is made using apples solely from orchards in our state and the surrounding region. They work with farmers each fall to come up with a balanced blend based on that year's harvest — meaning every year's Down the Way will be uniquely delicious!