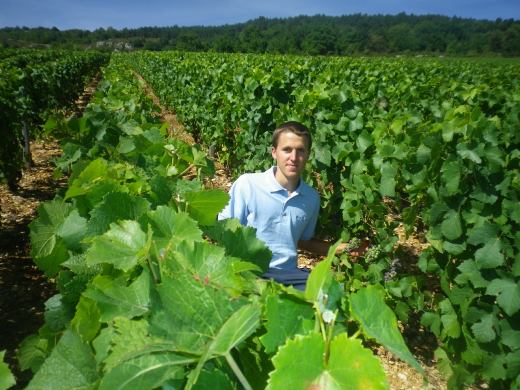 13 Mar

Burgundy Tasting

Justin Girardin's family has been in Burgundy since 1570. Justin represents the 13th generation: rich with know-how and inexhaustible energy, he shows boldness and determination in his winemaking. His experiences outside Burgundy and abroad bring a touch of modernity and creativity in the elaboration of its wines.

Today, Justin, always aided by his parents, puts the accent on a constant presence in the vineyards to stay close to nature and on an equally refined vinification for the optimal expression of their terroirs. From his professional experience in France and in other countries, and from his collaboration with other passionate winegrowers, he knows where he wants to go to gain precision and character.

With a single white grape variety, the Chardonnay, and a single red grape the Pinot Noir, careful vinification in Burgundy is essential. It is imperative to be rigorous and meticulous in the vineyards particularly during the pruning, the de-budding or the leaf-thinning. The quality of the grapes is the result of the work undertaken but also of attention to nature and the experience gained over the years. Man must not dominate the plant but accompany it all through its growing cycle.

A wine is the result of a terroir and knowledge. Because each 'parcelle' is going to create a different wine with its own identity, the work of the winemaker contributes to the diversity and not to the uniformity…

The Girardin Motto: Terroir, Know-how, Great Wine!