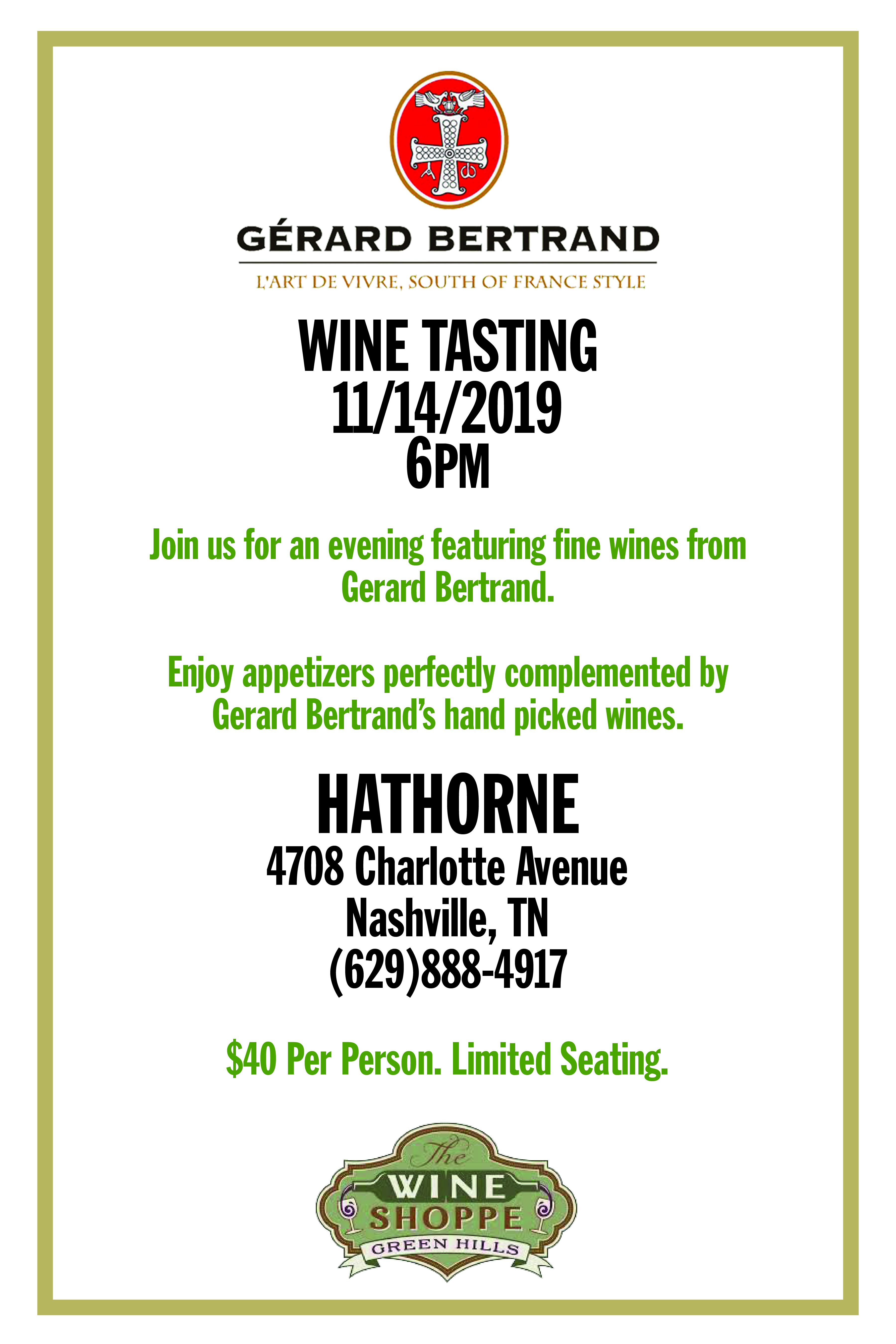 06 Nov

Gerard Bertrand Wine Tasting

Please join us for a fun evening featuring the fine wines of Gerard Bertrand.  Enjoy appetizers from Hawthorne perfectly paired with Gerard Bertand's handpicked wines.

Bertrand has been making wine in the south of France for over 30 years, reshaping the family vineyard from a regional standout into a worldwide luxury brand.  With 15 estates with exemplary terroirs, Gérard Bertrand is the ambassador for the fine wines of France's Languedoc-Roussillon region around the world.  His wines reflect his love of the region and its lifestyle.

A former professional rugby player, Bertrand is not the pushover sort! An early advocate of biodynamic farming, all Bertand's estates have now converted to biodynamic methods and practices.  In the world of winemaking, the term 'biodynamic' is never bandied about casually. It typically precipitates a prolonged conversation–if not heated debate–on its merits and its exact practices. When you're working with astrology and lunar cycles, you're bound to dig up a few skeptics. Gerard Bertrand has stared them all down and remains dedicated to his craft.