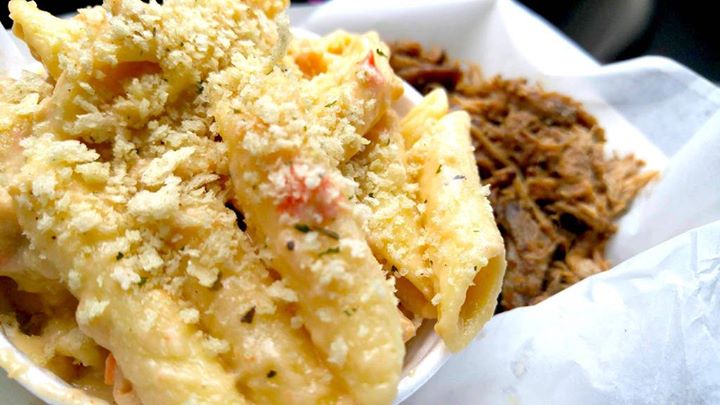 17 Apr

Mac Attack Food Truck Event

Food Truck Event – Dan's Mac Attack Mac & Cheese Truck is coming to the Wine Shoppe this Wednesday April 17th from 4-7PM

Mac and Cheese is definitely one of our favorite foods. But we're willing to bet you've never realized that it pairs really well with wine. In fact, Dan's Mac Attack Truck offers a recommended wine pairing each of their flavors? The Plain Jane pairs well with a Sauvignon Blanc, while the Mediterranean flavors of their Krazy Kale go best with a Chardonnay. Come see us on Wednesday and see what other pairings we come up with!