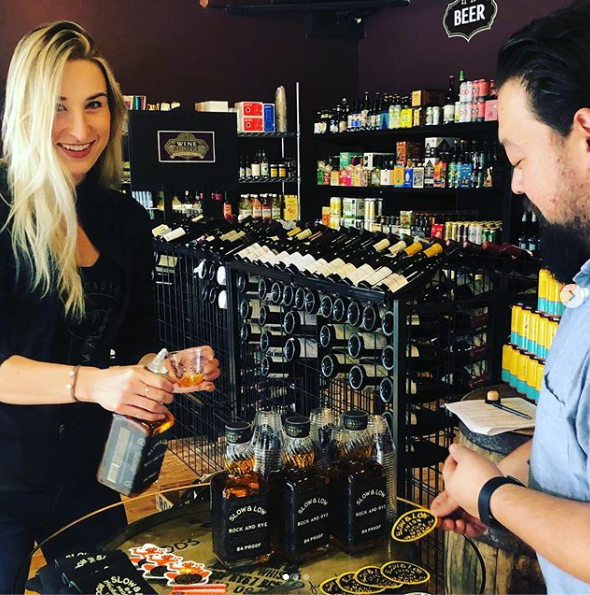 10 Jul

Slow and Low Rock and Rye is Back!

Pre-mixed Cocktails are all the rage this year! So we thought it would be cool to sample one of the original pre-mixed cocktails, dating back to 1884; Hochstadter's Slow and Low Rock and Rye is as American as the Old Fashion it mimics.  Rock and Rye is Union made in Philadelphia, PA with straight rye whiskey, 100% raw local honey, air-dried navel oranges, Angostura-style bitters, and a pinch of rock candy.  That's right, rock candy!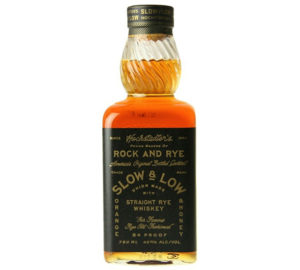 An American panacea, Rock and Rye has been serviced in bars and pharmacies since the 1800's. Its humble beginnings can be traced back to the saloons of the burgeoning nation' where stern-faced barkeeps would pour a shot of rye and let the customers add their own rock candy' thereby creating a drink similar to the granddaddy of all cocktails: the Old Fashioned. The effects of the new concoction were so immediate and so powerful that by the mid-19th Century the Rock and Rye cocktail migrated from the bar to the pharmacy.
As a pharmaceutical drink' it was used to snuff coughs' colds' sore throats' bronchitis' asthma' pneumonia' consumption' sniffles' grippes and chills' diseases of the throat' chest and lungs. No ailment great or small was immune to rock and rye's therapeutic might. Later' as men reacquired a taste for it and began drinking it for pleasure again' it became an American standard' prepared and bottled by distillers and bootleggers alike as it migrated back from the pharmacy to the bar. By then the legend had taken firm root in the national psyche. Celebrated in popular culture' rock and rye was mentioned by none other than Sheriff Pat Garrett as the libation of choice for his pals as they chased Billy the Kid across the Wild West.
Please join us this Friday and find out why something so old is now new and cool again!