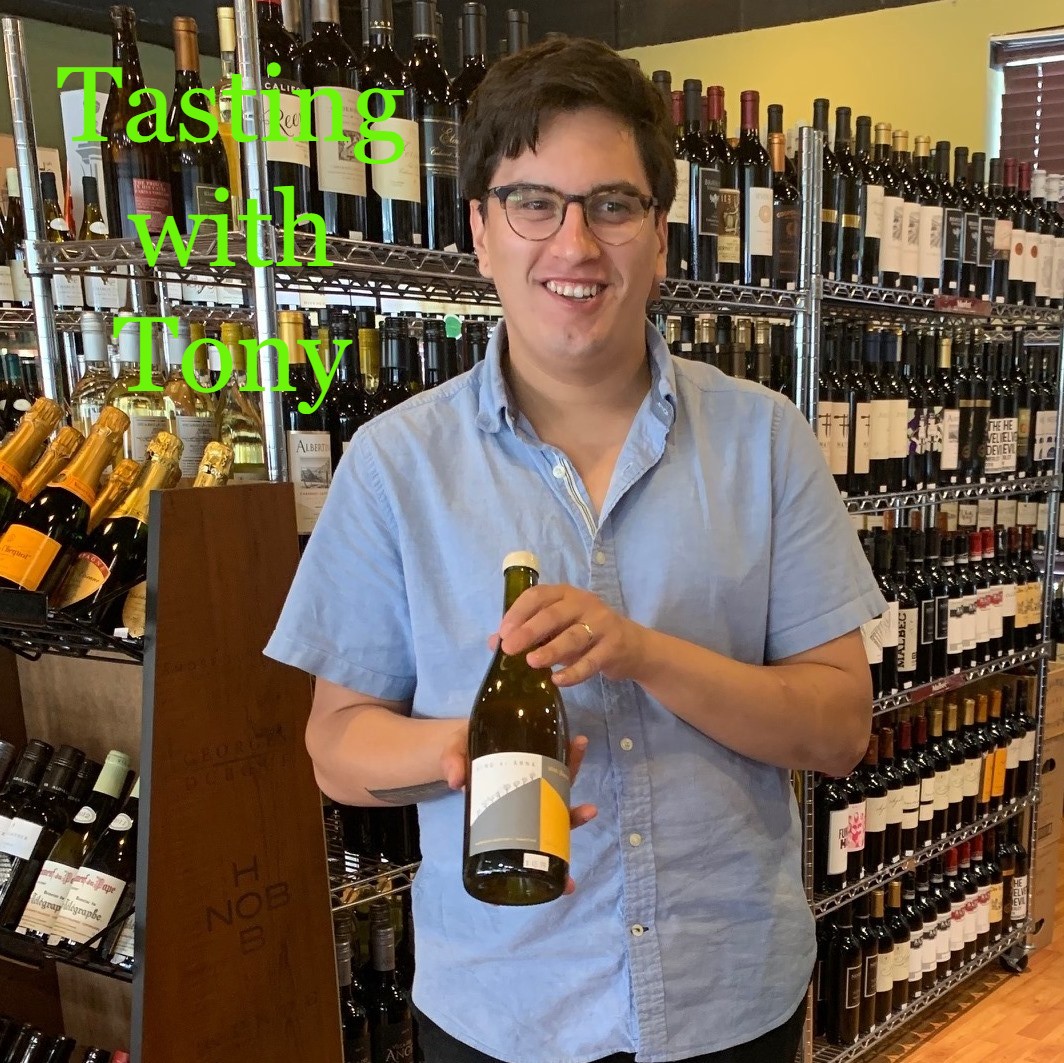 25 Jul

Introducing "Tasting with Tony"

TONY AQUILINA (aka Tony the Somm) recently joined our team and he has a great palate…so we thought it would be fun to share with our patrons a new regular feature to our website:
"Tasting with Tony"
Tony recently moved to Nashville from Minneapolis to pursue a career in wine…as well as warmer weather! Prior to working at The Wine Shoppe at Green Hills, he was the Sommelier at The Catbird Seat. In Minneapolis, Tony worked behind the bar at some of the top restaurants in town, as well as studied wine with friends, colleagues, and through the Court of Master Sommeliers. He is excited to be in Nashville, hear some good music, eat plenty of hot chicken, and work the night shift at the coolest Shoppe in town!
In this and future posts Tony will share his impressions of a bottle or two from The Shoppe.  We hope you will give some of his favorites a try too!!!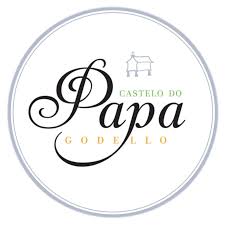 Castelo Do Papa Godello
Winemaker Ladera Sagrada takes a great deal of pride in his Godello. He sells eighty percent of his organic grapes to neighboring bodegas, reserving the best twenty percent to make his estate grown Godello. Natural fermentation and eight hours of skin contact give this wine plenty of energy on the palate. Notes of lemon and lime, yellow pear, and tart peach are persistent, all balanced by lively acidity. This wine is one my favorite representations of Godello that I have encountered. It comes from the Galacia region of Northwest Spain, where cooler temperatures and an oceanic influence work seamlessly with higher acid white wines. I would pair this wine with fresh shrimp with garlic and butter sauce, or grilled pork sausage on a hot summer day.   $16.99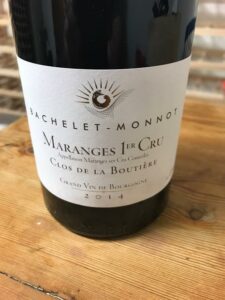 Bachelet- Monnot Maranges 1er Cru Clos De La Boutiere
Winemakers Mark and Alex Bachelet are relative newcomers in Burgundy. They started their humble domaine in 2005 with small holdings in cherished villages like Puligny-Montrachet and Chassagne-Montrachet. They have quickly gained a reputation for fresh, focused, and terroir driven wines. Their 2014 Pinot Noir from Maranges is no different. Notes of black cherry, strawberry, and violets on the nose are punctuated by tight tannins, tart red fruit, and a floral minerality on the palate. Flavors of anise and chicory begin to show themselves as time passes. For the first thirty minutes this wine was certainly a little tightly wound, however it quickly opens up and offers a picture perfect reflection of premier cru vineyard which it came from. It only grows more complex and mesmerizing with time. I would pair this wine with tomatoes dressed with balsamic vinegar, BBQ chicken, or pork chops with a sauce of brandied cherries.  $44.99
-Tony the Somm