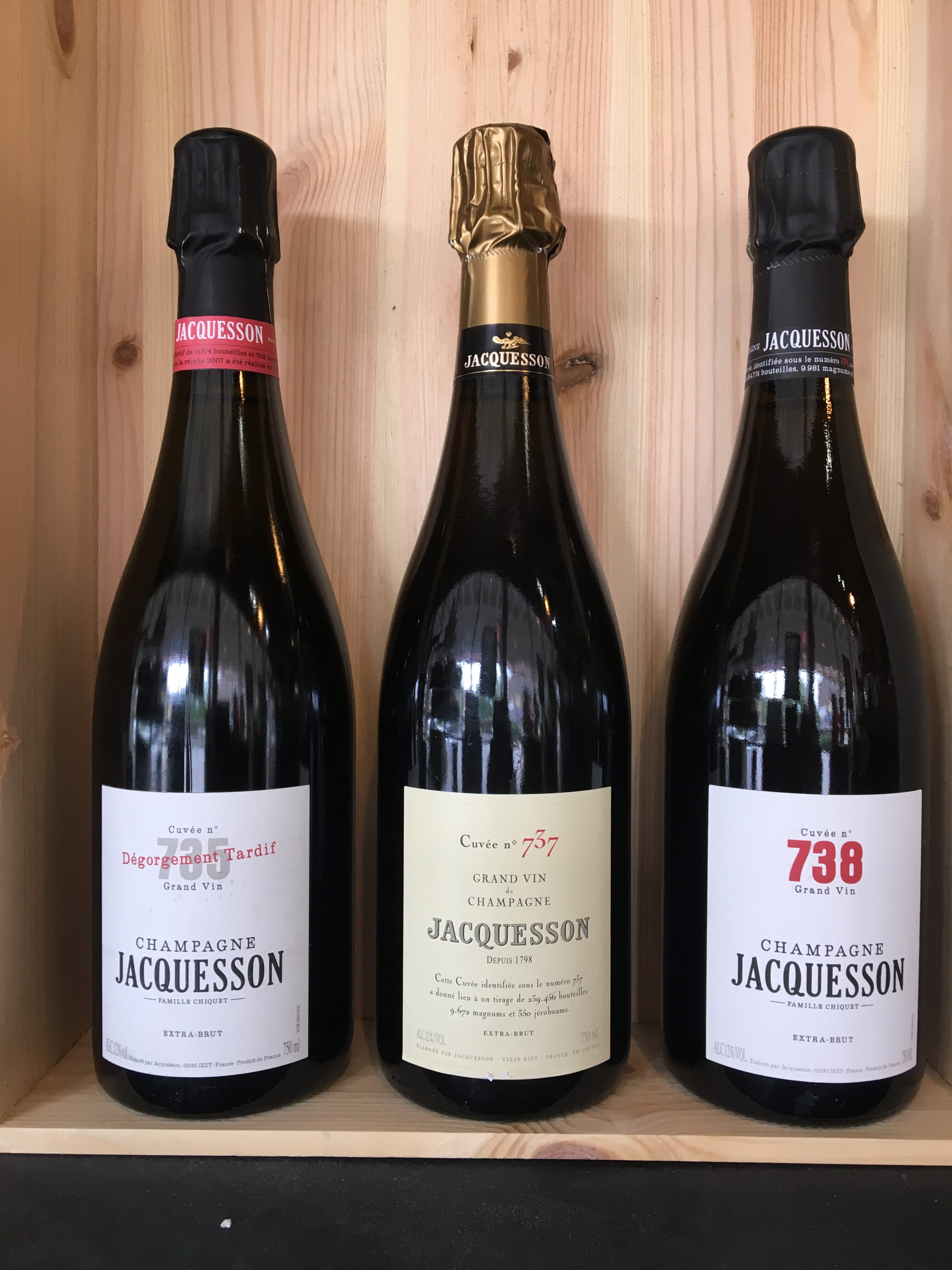 26 Aug

Jacquesson – One of the Top Five Best Champagnes in the World that You Have Never Heard Of!

"No Champagne house is on a trajectory of ascent as steep as Jacquesson," says Tyson Stelzer, a global Champagne expert and author of the authoritative The Champagne Guide. The reason is simple: brothers Laurent and Jean-Hervé Chiquet, whose family bought the estate in 1978, have completely revolutionized the property and house style, and the results have placed them squarely among the world's top five Champagne houses.

Today, Jacquesson runs neck-and-neck with Dom Perignon, Krug, Salon, and Roederer. From Alexander's Steakhouse in Cupertino to Del Posto in New York City, Jacquesson is a staple of more Michelin-rated restaurants than we can list.

Jacquesson was founded in 1798 by Memmie Jacquesson and today stakes a claim as the oldest independent Champagne house. Early vintages were very successful and the house quickly established a good reputation and the wines are said to have found favour even with Napoleon!   Johann-Joseph Krug was cellar-master at Jacquesson before he left to form his eponymous house in 1843.

But Jacquesson's more recent rise in prominence only dates back to 1988, when, after a decade of pleading with their father, the Chiquet brothers convinced the patriarch that a complete overhaul was essential not only to survival, but to reinstating Jacquesson as one of the leading houses of Champagne. Their plan, set in motion 31 years ago, is working!

The Chiquets went from purchasing fruit from 98 acres of vineyards throughout Champagne down to 19 acres, while 80 percent of grapes today are estate-grown. Their biggest shakeup came in 2000, when they retired their 150-year-old non-vintage Perfection Brut label and introduced the 700-series, a vintage-based cuvée that began with Cuvée No. 728, and has since been numbered sequentially. Today's Cuvée No. 741 is based on the 2013 vintage.

With Grand Cru holdings in Aÿ, the Côte des Blancs, Avize and Oiry, as well as Premier Cru sites in Dizy and Hautvillers, Jacquesson's "biodynamic farming and minimal handling, along with low levels of dosage in bottling, resulting in powerful, at times, stark Champagnes of naked purity and brilliance," writes Antonio Galloni of Vinous.

Stylistically, Robert Parker's Wine Advocate said it best: "Virtually all of their wines are bone-dry (and labeled "Extra Brut") yet come off as admirably balanced, following cask fermentation and aging with malo-lactic transformation, and long stays in bottle pre-disgorgement."

Compared to other top Champagne houses, Jacquesson's quality comes at an incredible value!  We proudly stock Jacquesson Cuvée No. 735 (Late Disgorgement 2007- $149.99), Cuvée No. 737 (2009- $84.99), and Cuvée No. 738 (2010 – $84.99).