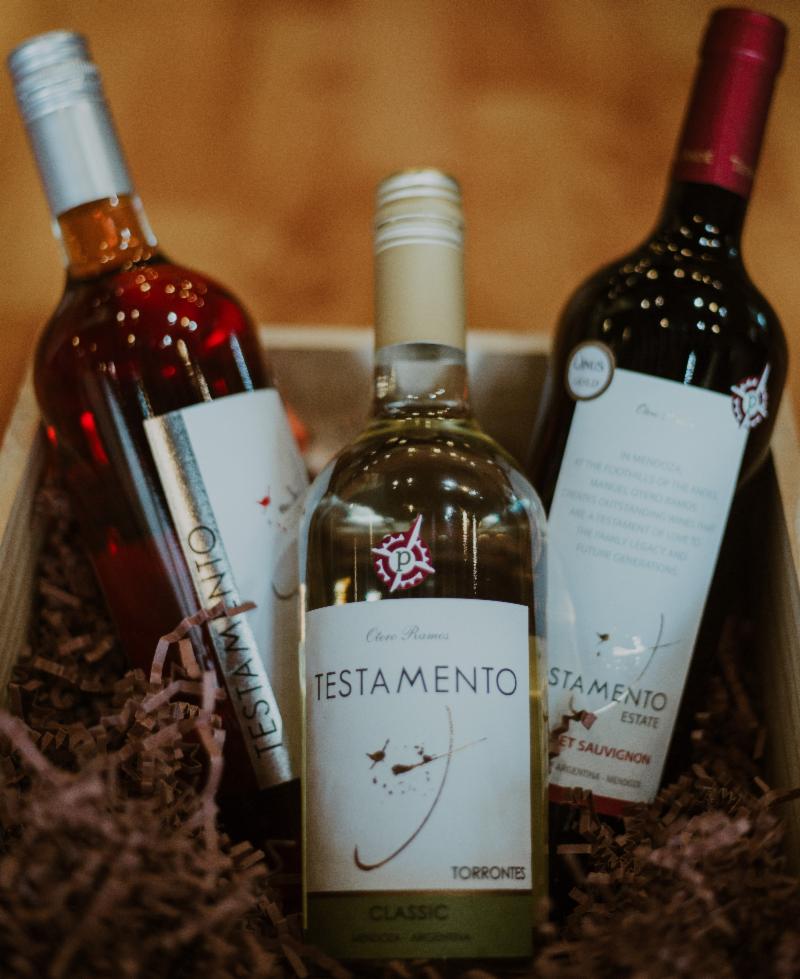 03 Jun

Testamento Tasting – Friday June 14th; 5 to 7pm

Introducing the wines of Familia Otero Ramos, featured in our Wine Club this month, Testamento wines are our new Argentine darlings!!! The Otero Ramos estate and vineyards are located in Luján de Cuyo in the Mendoza DOC approximately 2,953 ft. above sea level. Varietals include malbec, bonarda, cabernet sauvignon, petit verdot, tannat, blends, rosé, torrontés, and sparkling.  Familia Otero Ramos' first vintage was in 2006.

Priding itself in the art of handcrafted wine making, the labor in the Otero Ramos vineyards is manual; from de-budding and first thinning during veraison (when berries start to change their color), to second thinning for bunch sorting. The vineyard's layout allows a meticulous and manual handling of the stocks. Wine is conceived in the land and once the bunches are ripe and have reached their peak condition, they are carefully harvested and taken into the winery, thus obtaining top quality raw material to elaborate Otero Ramos high range wine.

The Otero Ramos winery was designed in a Spanish style, a traditional characteristic construction of late 19th, beginning of 20th century wineries. There is an underground cellar for oak and bottle ageing. Their current capacity is 600,000 liters, and their elaboration involves high-tech equipment and the most careful and traditional oenological practices.  The winery relies on two Oenologists and a prestigious International Flying winemaker, Mr. Sergio Correa Undurraga.