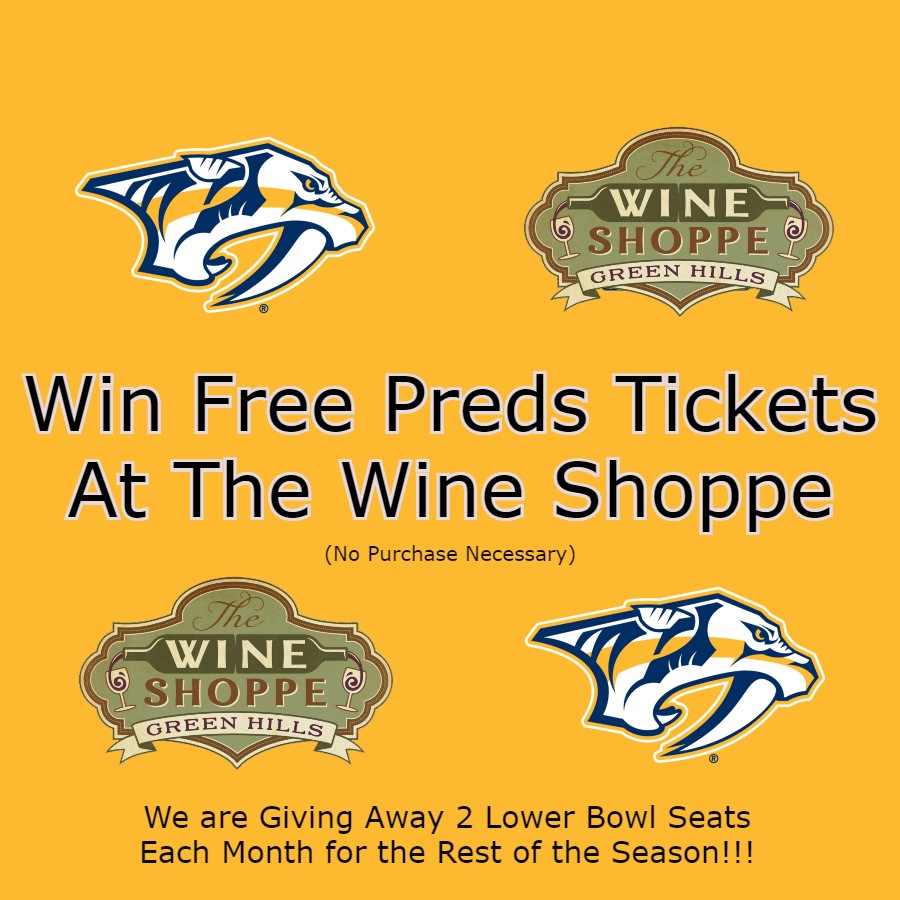 04 Dec

WIN FREE PREDS TICKETS AT THE WINE SHOPPE!
Hey Preds Fans, we are giving away 2 free Nashville Predators tickets each month for the rest of the season!  No purchase is necessary*.  Winners will receive two great lower bowl tickets (Section 112 – Row JJ) for one of the following home games at Bridgestone Arena:
Arizona Coyotes                                                Monday, December 23, 2019                       7:00pm
Vegas Golden Nights                                      Saturday, February 2, 2020                           7:00pm
Edmonton Oilers                                               Monday, March 2, 2020                                 7:00pm
Montreal Canadians                                       Wednesday, April 1, 2020                              7:00pm
* – Sign up for the random drawings in the Shoppe.  Limit one entry per person per day.