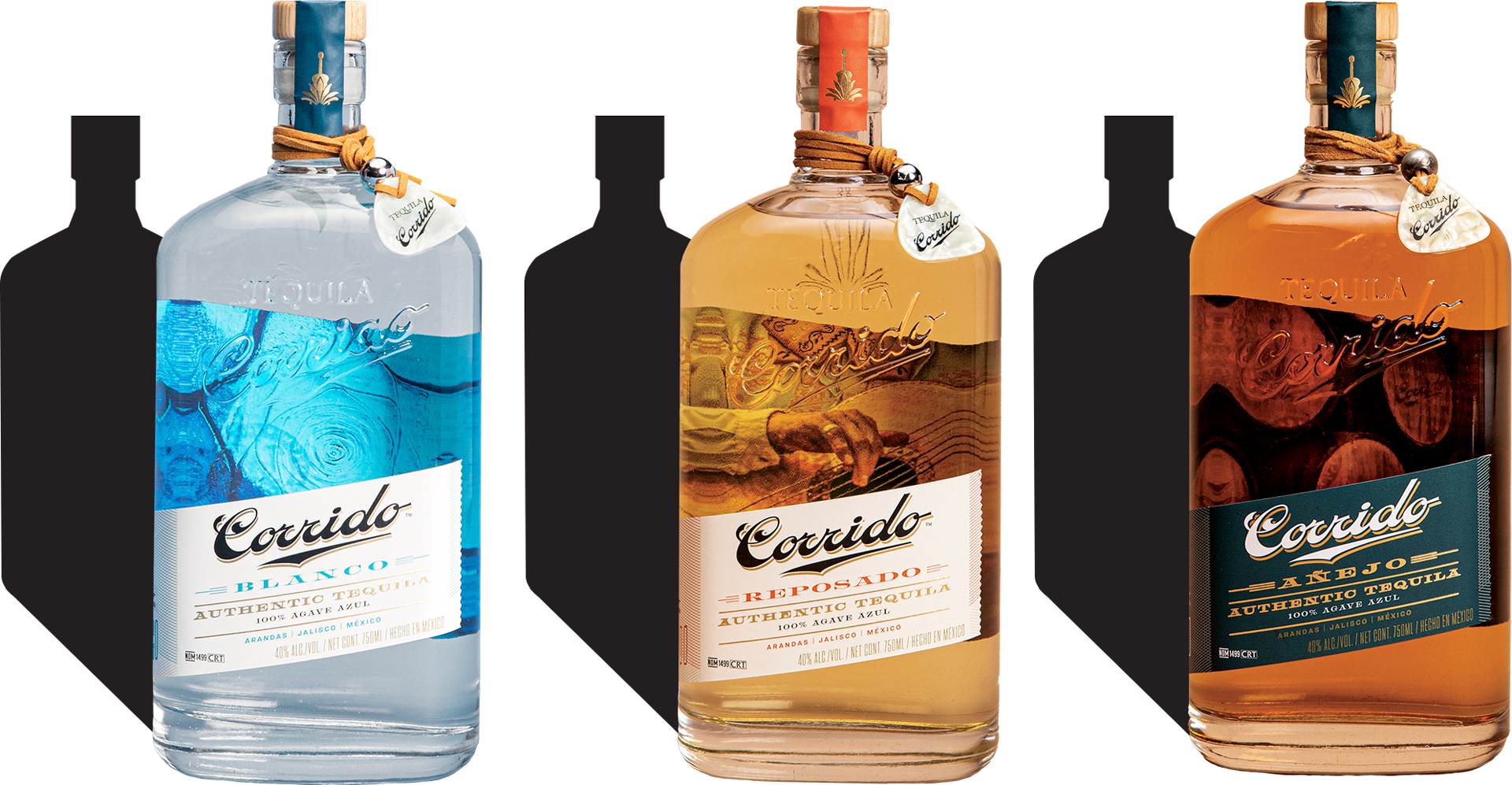 02 Nov

Tequila Corrido Tasting

Join us this Friday November 4th to sample premium spirits from Tequila Corrido.

THE BALLAD OF TEQUILA CORRIDO 

Tequila Corrido's ballad began even before Brian Raab, President and Partner, was part of the company. It was after the passing of his friend, and Corrido's former owner, Brad Hoover, that Raab had the chance to honor Brad's legacy by continuing Tequila Corrido's mission of bringing people together.

The brand had been stagnant since Hoover's passing in 2010 but Brian had seen something special with what Brad was trying to do and he knew that the dance was not over yet for Tequila Corrido. The literal translation of a corrido is a ballad, in a traditional Mexican style, typically having lyrics that narrate a story. 

When Brian reestablished Tequila Corrido, he called in his friend of ten years, Anthony Boyle. He had been working side by side with many of the best and biggest tequila brands in the industry, learning the trade and craft for more than five years. Together, they discovered old notes from Brad about a well-known master distiller in Mexico who was respected for her knowledge of the agave and her no-nonsense approach to negotiating. Her name was Ana María Romero. Tony found her in Guadalajara and the three of them spent days meeting distilleries, and, after much talk and many samples, they decided to bring back Tequila Corrido with a fresh look and a new taste that took them to the next level. Their first production launched in 2018—nearly everything sourced straight from Mexico. 

With every harvest, Tequila Corrido pays homage to the tequila-making traditions and stories behind its evolution. In every bottle, Tequila Corrido captures the attention to detail, commitment to excellence, and pursuit of enjoyment in all aspects of life. The spirit is barrel-aged in its Arandas distillery and available in three flavors, Tequila Corrido Blanco, Tequila Corrido Reposado, and Tequila Corrido Añejo. 

Long after the music stops, Tequila Corrido connects people and their stories.