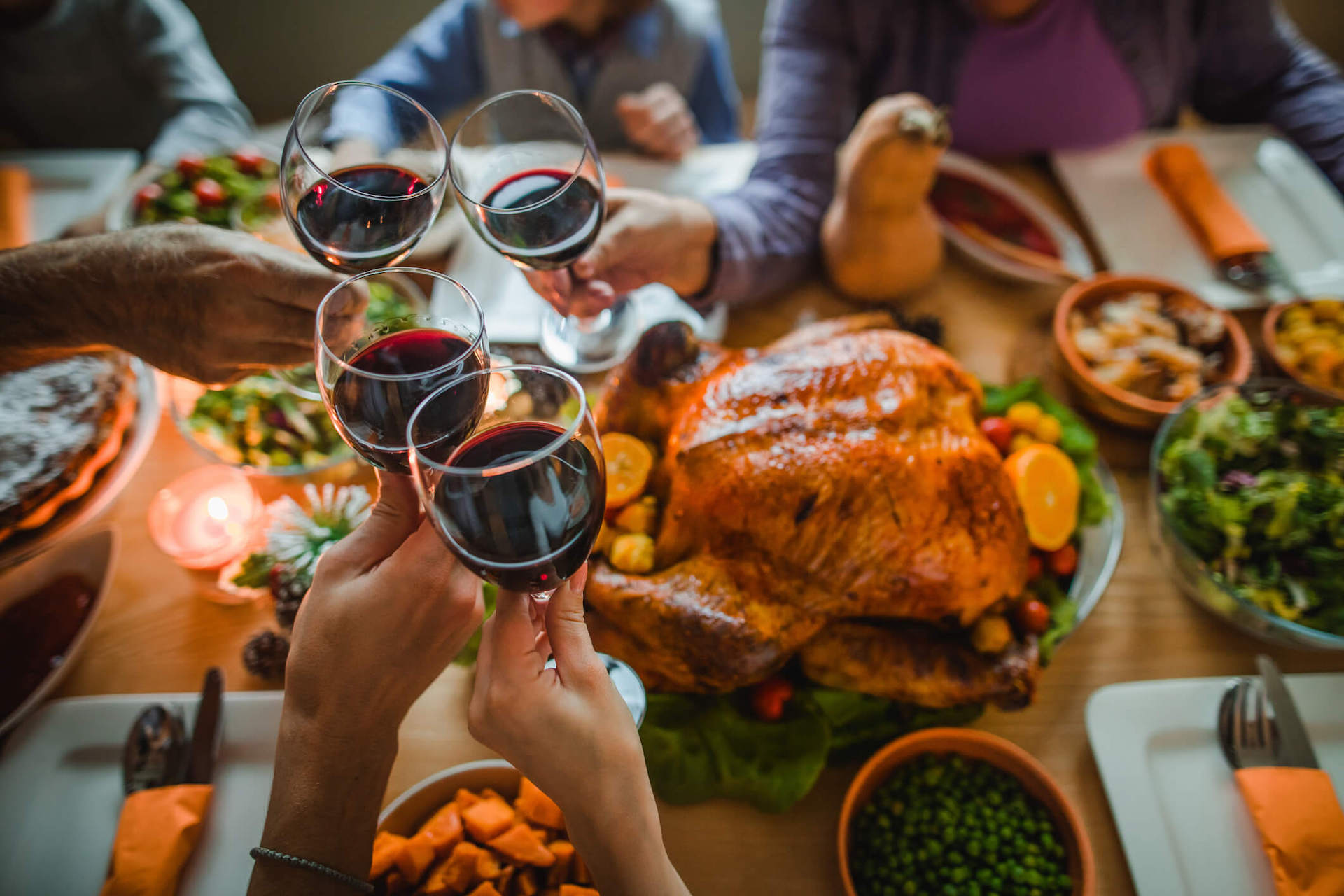 14 Nov

Thanksgiving Pairings
Join us for a special in-store tasting featuring some of our favorite Thanksgiving wines!
Thanksgiving is almost here. Hopefully at this point you have some sort of vague plan of what you're doing. By the numbers, most of us are headed to family or a friend's house with instructions with what to bring (or not). At this stage, no doubt you are experiencing one of two feelings: excitement or dread. Fear not, Thanksgiving really isn't about the food (as much as we think it is), it's really about people gathering to enjoy each other around the table–idiosyncrasies and all–and be thankful. This is a beautiful thing and it's worth slowing down for and enjoying.
But it can be hard to swallow and this, my friends, is why we have wine! Unless you're going to a restaurant, chances are there's going to be some variability in the food at Thanksgiving. I'm not saying anyone's a bad cook, this is just the voice of reality. The turkey may get a little dry, the green beans may get mushy, and those Brussel sprouts might not end up as caramelized as you would have wished. None of this is a problem if you have great wine.
The first thing to know about Thanksgiving wine selection is that one wine is NOT enough, 3-5 different wines are much better given the variability of foods served at most American Thanksgivings. Pair light to medium bodied reds with hearty dishes like turkey, gravy, stuffing, and mashed potatoes. Zesty herbaceous Whites and dry Rosés go great with the green bean casserole, Brussel sprouts, and creamed spinach. Rieslings and Lambruscos pair well with sweeter sides like glazed carrots and sweet potatoes. Finally, Sparkling Whites and Rosés are always a must on any holiday table.
PLUS, at the same time, Cousin's Maine Lobster Food Truck will be making there last visit to the Wine Shoppe in 2022.  Chowder, Lobster Rolls, Lobster Tots and MORE!