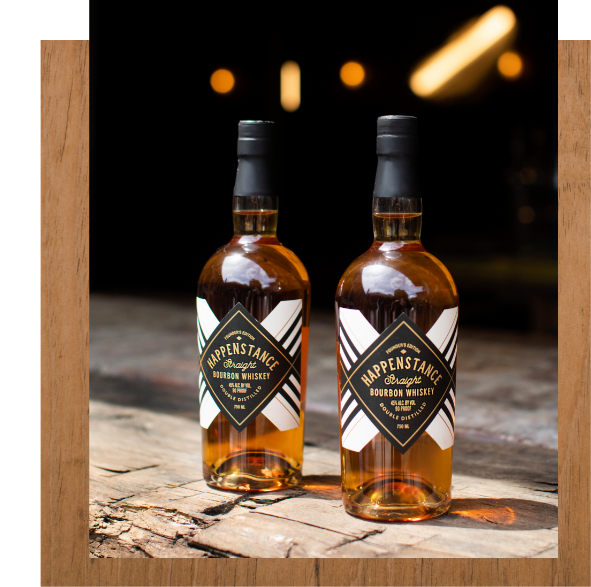 14 Sep

Try Nashville's Latest Whiskey!

A Nashville-based, female owned distillery recently announced the release of Happenstance, a premium whiskey that celebrates life's moments that happen by chance.  Please join us this Wednesday evening 4 to 7pm to try Nashville's newest Whiskey.

Founder Paige Parker wanted a brand that pays homage to the tradition of American bourbons that have come before us, but with an unexpected punch of today's most sought out flavors.  The Founder's Edition Bourbon of Happenstance is a new double-distilled straight bourbon aged for four years in new white American Oak barrels that contains a complex combination of vanilla, hazelnut, toasted oak, honey, and toffee notes.  If that sounds yummy, it is!
At Happenstance, they like tradition but they are not so old fashioned.